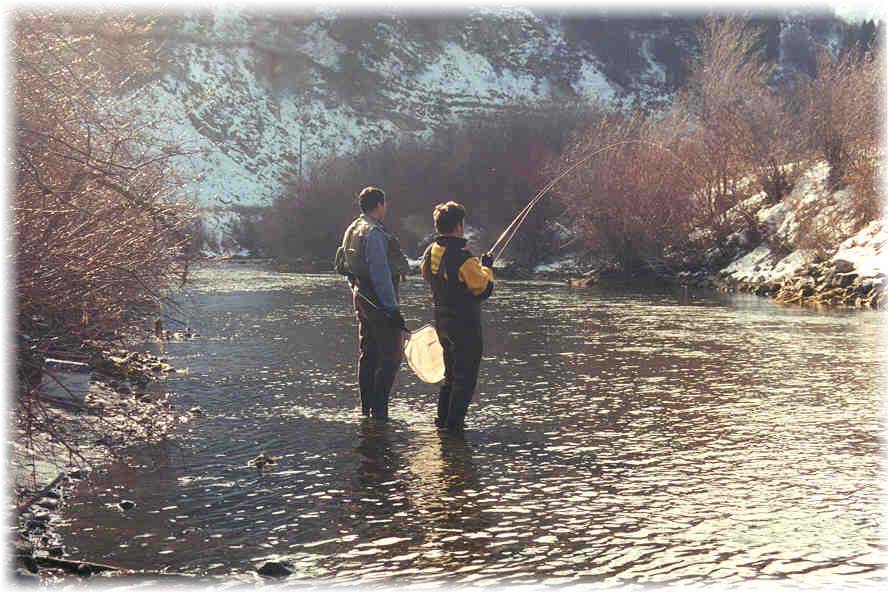 are Utah natives that have fly-fished our local waters for years. We are smaller than some of the other guys, but we take tremendous pride in providing our customers with the very best service. Our primary goal is to focus on the entire concept of fly fishing and how the natural process of each river ecosystem determines its own uniqueness. By sharing ideas with other anglers over the years, we have found that the lifelong learning experience is really what keeps us passionate about fly fishing.
Rivers We Guide On
We primarily guide on the blue ribbon waters of the Provo River System and Strawberry Reservoir and its tributaries. We also guide on many other local waters, such as the Weber River and Current Creek.

Types of Fly Fishing Trips
All of our river expeditions are wading trips. We fly fish from both float tube and boat on Strawberry Reservoir, and we provide a great lunch on all of our outdoor adventures. Quality fishing gear can be rented for your day on the water. Whatever the season, we can provide full-service expeditions at an affordable price.